Jiva Shakti Laddus. Millet and multigrain laddus (180gms). Pack of 6 laddus. Traditional Indian recipe. Energy booster. Protein rich.
Free shipping above Rs 950
Within 24-48 hours Fast Dispatches

Proceeds from Isha Life are used to bring well-being to people and communities.
Description
Tightly packed laddus with grains of goodness
A traditionally rustic recipe, with native origins
A mouthwatering reminder of home and health
Of strong and gentle hands that raised and fed us
A delicious array of multigrain laddus, Jiva shakti packs together all the essential nutrition from millets and lentils used in traditional Indian recipes. Finely ground in batches, this mixture is added with generous amounts of Ghee, sweet amounts of Palm Jaggery and special spices like Cardamom and Nutmeg to make them taste just like home.
Top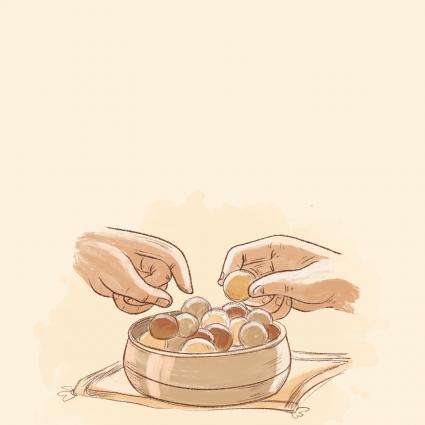 High in Nutrition
A powerhouse of healthy fats, carbohydrates, vitamins, minerals and fiber, these multigrain laddus make for a nutritious snack.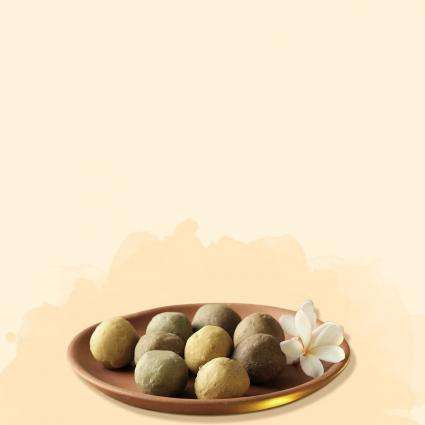 Energy Boosters
Rich in plant based nutrients, these heavy-duty laddus can be a great source of energy.
A Tasty Millet Source
Jiva Shakti laddus are an excellent way to include the goodness of millets in your everyday diet.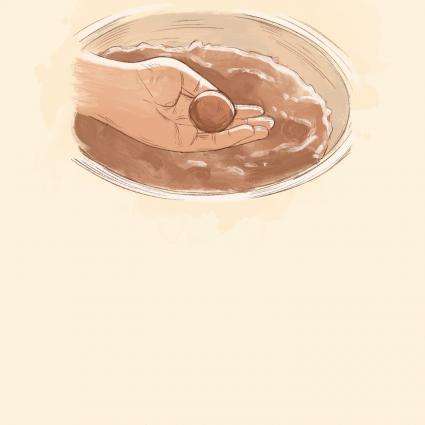 As Good as Home
Made just like you make it at home, these humble laddus are made without any refined sugar, preservatives, additives, or artificial flavoring.
What's In It
Millets
Traditional and native millets such as Ragi, Bajra, Jowar, and Barley are added to make it a complete nutrition mix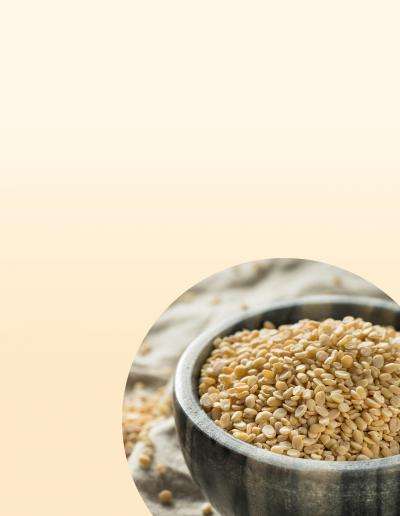 Lentils
Everyday lentils such as Urad Dal, Split Green Gram and Fried Gram along with Red Rice are traditional additions of homely recipes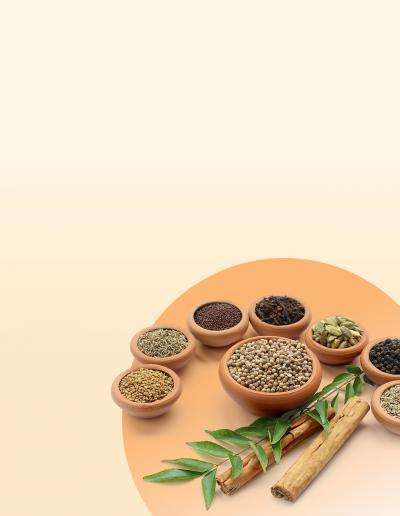 Ghee and Spices
Generous amounts of Ghee and Spices such as Cardamom and Nutmeg make these laddus a tasty treat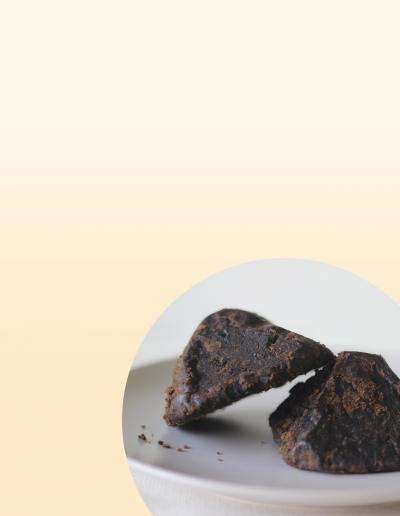 Palm Jaggery
Addition of rustic Palm Jaggery in the right amounts makes it the homely sweet.