Handwoven Offwhite Devi Consecrated cotton saree with black and silver peacock border
Free shipping above Rs 950
Within 24-48 hours Fast Dispatches

Proceeds from Isha Life are used to bring well-being to people and communities.
Product Details
Fabric: Pure Cotton.
Color: Offwhite
Pattern: Offwhite pure cotton saree with black and silver peacock border and striped design pallu.
Wash Care: Hand wash with soapnut or other organic cleaning agents
Description
An offering of timeless beauty
Adorning the sanctum sanctorum of the Linga Bhairavi
Its natural fabric reverberating with her fierce yet compassionate energy
Drape yourself in her infinite grace
Drape yourself in the Devi Saree
Devi Consecrated Sarees are sarees that are offered by devotees of Linga Bhairavi to the goddess, as an expression of love and devotion. The sarees soak in the grace of the Linga Bhairavi in her abode at the Velliangiri foothills for a certain period, after which they are offered to devotees.
Sourced from weavers in Kanchipuram, Karaikudi, Theni and Erode, all the Devi sarees are handwoven in a variety of fabrics such as chettinad cotton, silk and cotton mix.
An absolute woman of ultimate proportions, the grace of the Linga Bhairavi guides you in your life journey with her mother-like grace. It is particularly beneficial for the devotees to adorn themselves with a Devi Consecrated Saree during important events in a women's life such as wedding and pregnancy rituals. A unique way to emotionally connect with the Devi, the saree can also be a part of your daily wardrobe.
The sarees can also be hung in any place of sanctity to bring the protective and compassionate energies of Linga Bhairavi to that space.
The Mangalya Balasutram that comes with the sarees can be tied to your Mangalsutra or placed in your pooja room to feel the grace of Devi.
Top
Benefits: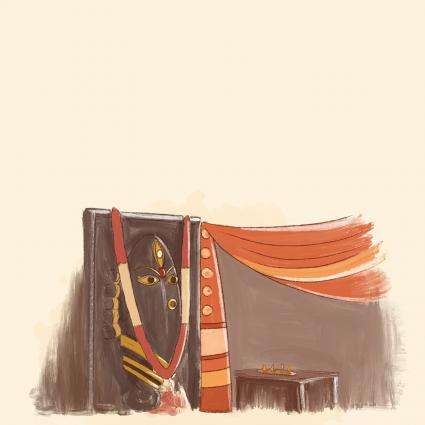 Consecrated
An offering adorning the abode of the Devi for a certain period, it is energized with the grace of the Divine Feminine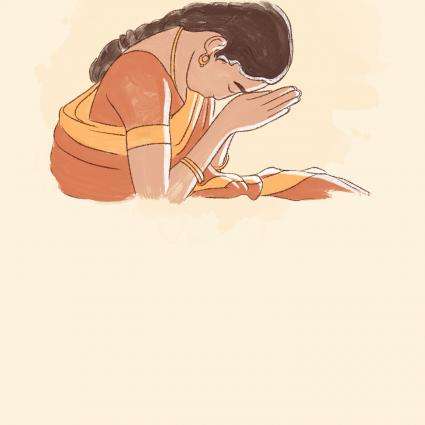 Draped In Her Grace
A source of mother-like compassion, the elegant and comfortable weave of the saree is suitable for important events as well as everyday use
Handwoven
Supporting the traditional weave, all the sarees are handwoven from weavers in Kanchipuram, Karaikudi, Theni and Erode
When To Wear: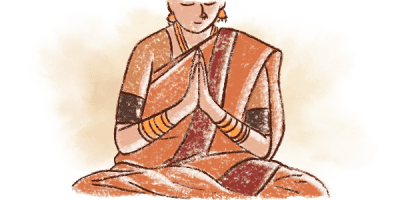 1.
Soak in the grace of Devi, by draping this consecrated saree during weddings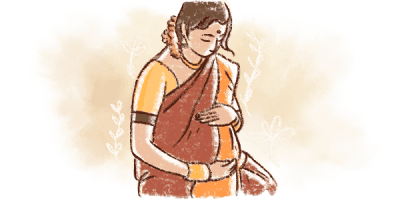 2.
Feel her compassionate energy by your side by draping the Devi Saree during pregnancy rituals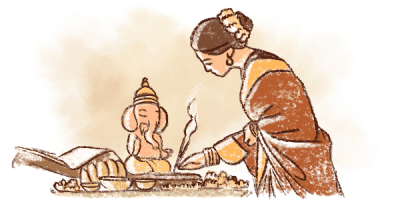 3.
The Saree can also be a part of various ceremonial rituals that celebrate maturing to womanhood in a girl's life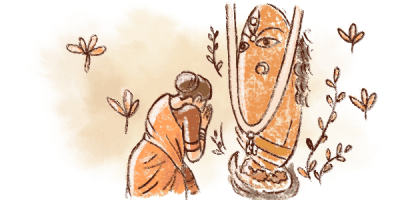 4.
A unique offering to connect with the grace of the Devi in your own personal way, you can also wear the saree on a daily basis
How To Maintain: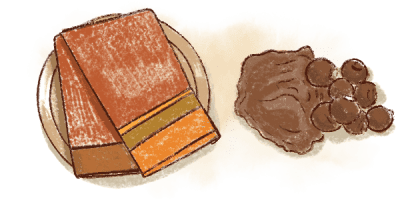 1.
To maintain vibrancy of the natural fabric, wash the sarees with soapnut or other organic wash when needed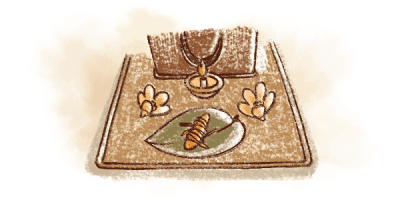 2.
The Mangalya Balasutra can be tied to the Mangala Sutra or kept in the pooja room.