Adai Dosa Mix (500 gm). Instant Multigrain Dosa Mix.
Free shipping above Rs 950
Within 24-48 hours Fast Dispatches

Proceeds from Isha Life are used to bring well-being to people and communities.
Description
Of the evergreen dosa family
There are a few dosas', that are called out on special occasions
Adai Dosa is one such privileged member.
Made of more than just the humble grains of Rice and Urad Dal
It includes Green Gram, Toor Dal, Bengal Gram, and Jowar
To make it into the Sunday morning specials.
Isha Life's Adai Dosa Mix brings the traditional and nutritional flavors of Tamil Nadu to your breakfast table. A healthy breakfast alternative, it combines the goodness of urad dal (black gram) and toor dal (yellow pigeon pea) along with other lentils, traditional spices and rice. It is a must-have instant mix to enjoy easy-to-make and delicious dosas every day.
Top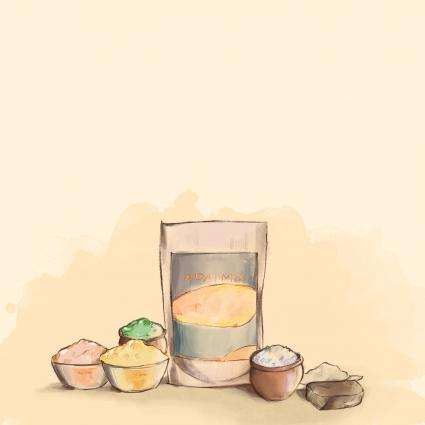 Nutrition of Grains & Lentils
A powerhouse of proteins, minerals and fibers of multiple grains, lentils, spices and rice
Instant Mix
Easy to make and convenient to store, the instant mix makes up for a quick morning breakfast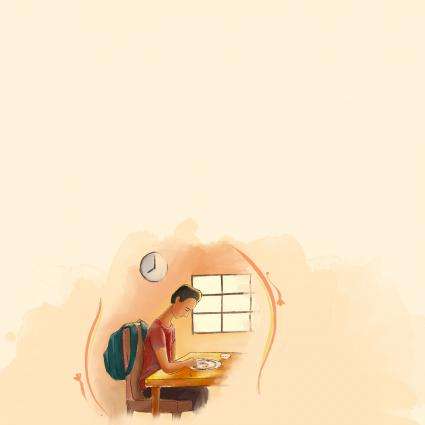 Tempered For Taste
Delights your taste buds with the authentic flavors of Tamil Nadu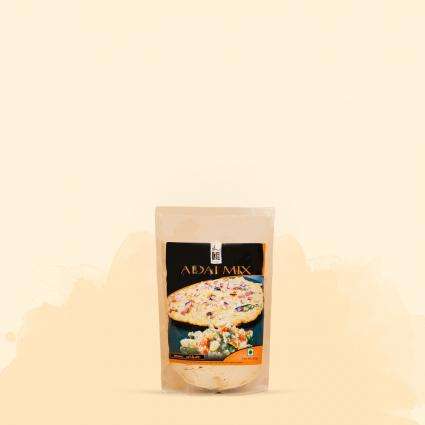 Healthy Breakfast
Easy to digest and energy-boosting, it is a nutritious and healthy breakfast to start off your day
How to Make It?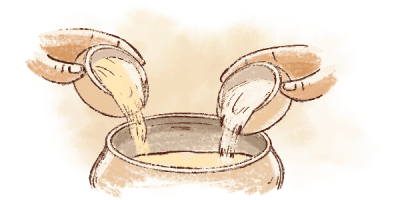 1.
Mix 1 measure each of Adai Dosa mix and water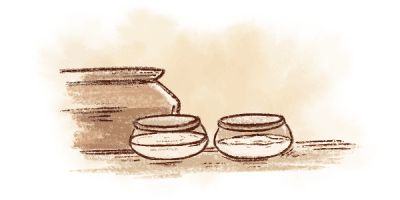 2.
Mix ½ measure of curd and salt to form a smooth batter
3.
Keep the batter aside for 30 minutes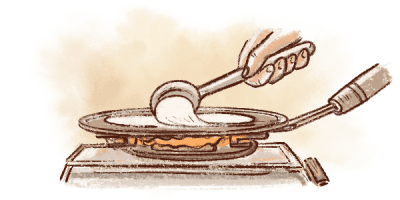 4.
Heat a flat pan on medium flame and grease it with little oil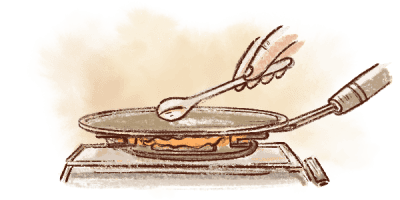 5.
Spread 1 tbsp of batter on the pan in sweeping circular motions to form a pancake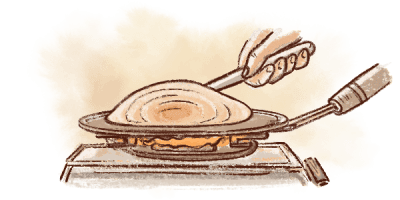 6.
When the surface looks cooked, flip it and cook the other side for a minute
How To Make It Taste Better?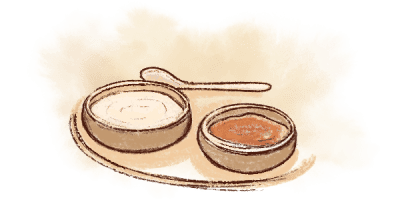 1.
A traditional South Indian breakfast enjoyed best with coconut and tomato chutney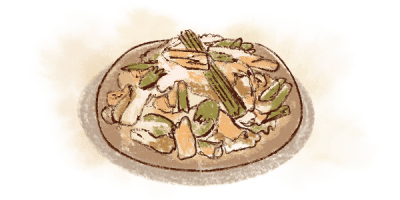 2.
Avial (a traditional vegetable mix) makes for a wholesome fulfilling meal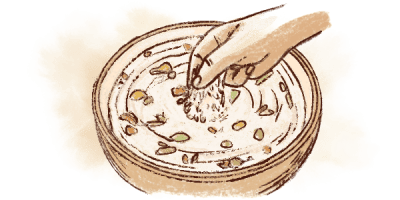 3.
Garnish the batter with grated coconut, chopped veggies, coriander and curry leaves for a burst of flavors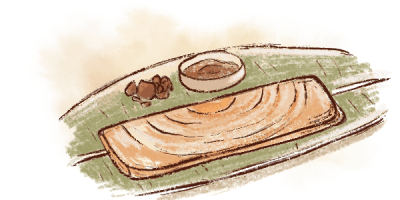 4.
A side-serving of country sugar or jaggery will enhance the taste and health quotient as well